JULIE ROBERTS – More Strategic, UK
With over a decade of experience in the charity sector, Julie is a recognised expert in the Community Events Online fundraising sphere.
As Senior Consultant at More Strategic Julie has assisted many charities reach their full fundraising potential. She specialises in setting strategies for Community Fundraising, peer-to-peer and mass participation events as well as conducting research projects (mystery shopping, benchmarking, peer to peer data insights) in the events arena.
Julie's not for profit experience spans the UK and Australian markets (NSPCC, Help The Aged, The Shepherd Centre & Cancer Council NSW). She has been responsible for redesigning the strategic direction for many events and leading teams into financial growth.
Julie had her first taste of fundraising at University, loved the buzz of achievement and never looked back.  This fuelled her fundraising passion and kick-started her career as an Events Assistant at one of the UK's largest charities, NSPCC.  There she learnt how to focus her fundraising, event and volunteer management skills through relationship building with a wide base of supporters from Corporates, High Society women and community groups.
After a few years of learning the ropes she took a step up to manage her own events fundraising portfolio at Help the Aged.  There she focused on growing the challenge events portfolio, including running the charities own running event, she increased gross income by 70% and increased the net profit by 40%.
Her last charity based role in Australia before becoming a consultant was at Cancer Council NSW. As Community Fundraising and Innovation Manager she changed the face of Community Fundraising there and across the market. Based on extensive research, she changed the brand identity and developed a multitude of online assets that in turn underpinned the creation of Do Your Thing, (now known as Do It For Cancer). This saw the income grow by 292% ($1.2 million to $4.7 million) over 4 years and has created a new sustainable income stream for the organisation.
Julie was also a founder member of the Australian Events Managers Forum and continually strives to better the Events not for profit market place.
Julie is now managing More UK and is utilising her expertise to help charities maximise their peer to peer and community online potential.
MARTIN PAUL – More Strategic, Australia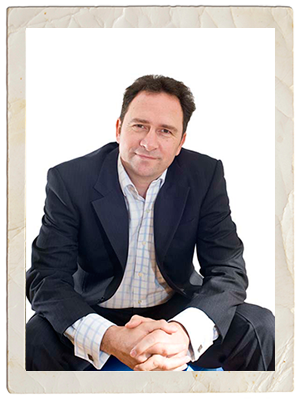 I started my career in commercial marketing and soon realised I wanted to use the same philosophies to make the world a better place. My first taste of fundraising was as a door to door canvasser for Greenpeace in Australia back in 1990 and, despite all the knock backs, I loved it. I never imagined that more than 20 years later I would still be working in the not-for-profit sector and that it would be such an enjoyable and rewarding career. Throughout my career I have been privileged to work with, and learn from, so many inspiring and talented people. I still have a burning passion for what we can achieve and the difference that charities make to our lives and to society.
Career Roles
New World Domestic Appliances -Marketing Manager
WWF-UK – Regional Organiser
National Trust UK – Fundraising Promotions Manager
Heart Foundation Australia – Marketing Director
Cancer Council NSW – Marketing and Communications Director
Pareto Fundraising – Senior Consultant and Acting CEO
Career Highlights
At Cancer Council NSW raised over $253m for cancer research, support and prevention.
Led a team of 52 across retailing, media, social marketing, communications, data analysis and all aspects of fundraising.
Managed the introduction and expansion of many new fundraising programs such as Girls Night In, Face to Face, Spring Plant Fairs, Relay for Life and on-line peer to peer programs.
Successfully completed Australia's premier eight-month social leadership course, Social Leadership Australia, run by the Benevolent Society.
Established Include a Charity multi-charity bequest campaign
For more information on Martin please view LinkedIn.

GAVIN COOPEY – More Strategic, Australia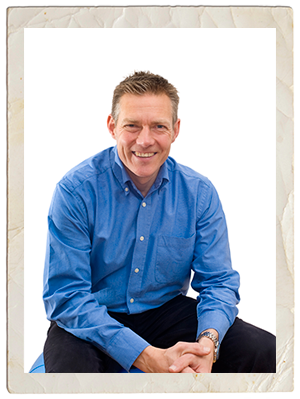 I have always been fascinated by what makes people tick and marketing challenges…Which explains why I started out in British Rail trying to persuade the public to travel by train and leave the comfort of their car behind. After dabbling in the advertising agency world, I decided that I wanted to use my skills to help make the real world a better place. Since then I have been lucky enough to do just that – with some great roles at some fantastic organisations like Comic Relief/Red Nose Day where comedy and combating poverty come together in a charity success story. The sector is full of talented, enthusiastic people setting out to make a difference and it has been an honour to be part of that and feel that we are still helping achieve great things all the time through the work of more.
Career Roles
British Rail – Advertising Manager
DDBNeedham – Senior Account Manager
Community Aid Abroad (now Oxfam Australia) – National Walk Against Want Manager
Comic Relief/Red Nose Day – Corporate Partnerships Manager
Diana, Princess of Wales Memorial Fund – Licensing and Commercial Director
Cancer Research UK – Development Director (Innovation and Brand)
Pareto Fundraising – Senior Consultant
Career Highlights
Raising over $80milion from cause-related marketing partnerships during my career
Organising the most successful ever Walk Against Want event in Sydney and then the most effective Walk fundraising campaign nationally
Managing the highly successful, award winning 'Low Tar Exposed' anti-tobacco advertising campaign at Cancer Research UK
Developing an innovation strategy for Cancer Research UK, establishing the new product development team and leading a cultural change program
Coordinating a social compliance audit and management program with a number of factories based in China on behalf of a UK licensing company
For more information on Gavin please view LinkedIn.

Speaking
We could talk about marketing and fundraising for not for profits all day. In the past six years we have spoken at:
IFC (International Fundraising Convention), Netherlands
Fundraising Institute of Australia National Conferences
Fundraising and Philanthropy Conference, Sydney
Fundraising Institute New Zealand
AEDROS (Fundraising peak body of Argentina)
Association of Fundraising Professionals Hong Kong
Asia Pacific Fundraisers Network Red Cross, Philippines